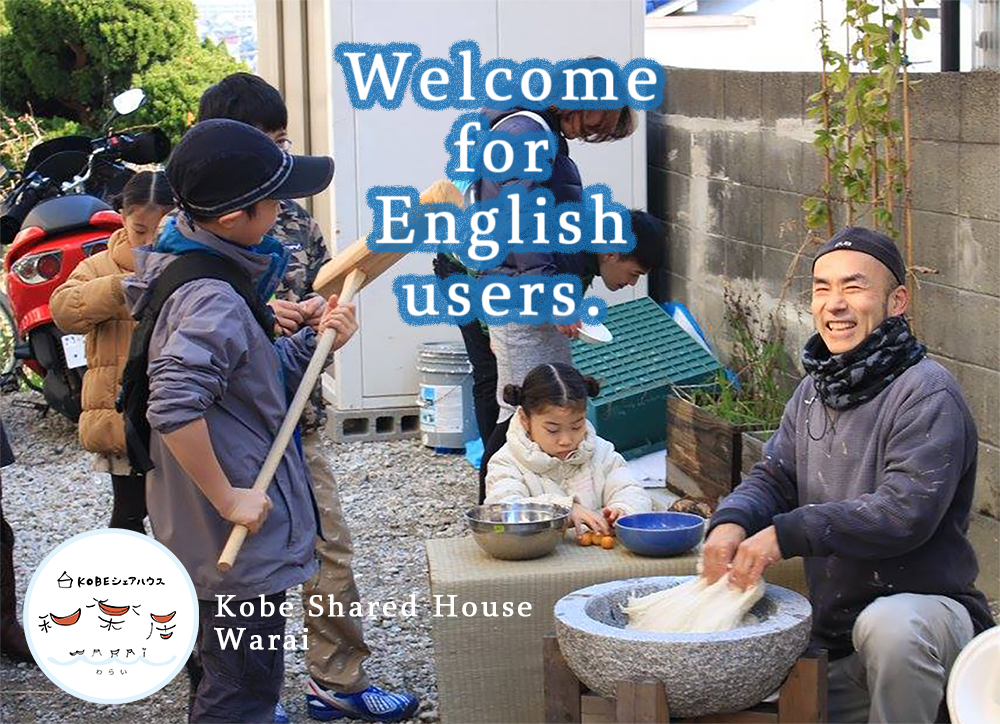 Welcome for English users. (Kobe Shared House Warai)
Hi.
I rewrote the top page articles for foreigners.
Living in Harmony with both People and Nature.
"Natural-Styled Shared House in Kobe"
Welcome to Warai.
【Online Viewing】
Even if you're not confident in Japanese, you are more than welcome! We are happy to help you with online property viewings using apps like Zoom, Messenger, or LINE. Please don't hesitate to reach out to us with any questions.
【About Us】
Renovation with Natural Material "DIY"
Warai Shared Houses are unique homes located near the sea with a focus on natural elements.
Shikkui walls : Japanese traditional plaster walls
Tatami mats : Japanese domestic rush
Solid Natural wood flooring
Heart and Feelings : Kokoro and Kimochi
What we value most is the "kokoro" (heart) and "kimochi" (feelings) of each resident.
"A Relaxing, Enjoyable, and Comfortable Place to Live"
We want you to feel relax and happy at home here.
Warm family-like atmosphere where we care about each other without getting tired.
Building strong relationships based on open and honest communication is our priority.
The following one is a common question.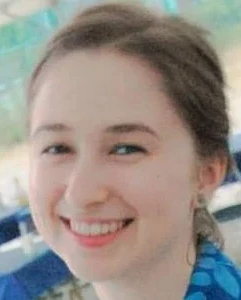 Do you have cleaning rules in the shared house? What happens if someone is messy?
We don't have strict rules.
We listen and talk to our sharemates about their feeling.  When a relationship is built where "everything can be shared" and "feelings can be understood", rules are no longer unnecessary.
Don't worry if it seems challenging at first; our experienced management team, led by the landlord Inoji, is here to help.
【Location】
We are located along the sea in Tarumi-ku, Kobe City, offering easy access to nature and transportation.
There are five shared houses between Tarumi Station, Kasumigaoka Station, and Maiko Station.
It takes only 1-7 minutes to walk from each house to the stations, making it convenient for commuting,
with a 15-minute train ride to Kobe and a 48-minute ride to Osaka.
Supermarkets, Marine Pia Kobe (an outlet mall), a bathhouse with bedrock baths, and a sandy beach are all within walking distance.
For hiking enthusiasts, a 10-minute train ride from Sumaura Koen Station takes you to the trailhead for Mount Rokko.
【Property】Houses – Vacant rooms info
This link shows the current room availability.
Organic[Tarumi area]:
Capacity: 7 households
Rent: ¥44,000 to ¥57,000 per month
Additional features: Farming garden with chickens, floor heating system, gas fan heaters in all rooms.
Grand Blue [Maiko area]:
Capacity: 7 households
Rent: ¥35,000 to ¥47,000 per month
Additional features: Beautiful view, women-only bath and toilet, nearby sea.
Arch [Maiko area]:
Capacity: 3 households
Rent: ¥40,000 to ¥52,000 per month
Additional features: Small farming garden, living room can be used as rental space.
Garden [Kasuganomichi area]:
Capacity: 4 households (Women-only)
Rent: ¥41,000 to ¥51,000 per month
Additional features: Farming garden, pellet stove for winter.
Ocean [Kasuganomichi area]:
Capacity: 3 households
Rent: ¥35,000 to ¥45,000 per month
Additional features: Large balcony, good sunlight.
【Seasonal and Other Events】
We host various events throughout the year, including farming, markets, and cultural activities.
You can enjoy a rich community life with us.
【Contact Us】
Please feel free to reach out to us for room availability and any questions you may have.
We're here to help you find your new home in Kobe!